Meet Our Team
Meet the veterinarian & team of Sangudo Veterinary Clinic! We're pleased to provide exceptional vet care for your pets.
Dr. Ralf Sanders
DVM
Dr. Sanders moved to Sangudo, AB with his wife and 3 kids in March of 2013. He is a very active member of the community, and when not in the clinic can be found working on construction projects or spending time with his dog Diego who was rescued by the clinic.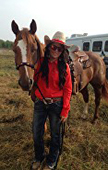 Jordan Branden
RVT
Jordan graduated from Thompson Rivers University in Kamloops, BC. She grew up on a Dairy Farm and is very active in the horse and cattle community. She lives in the Barrhead area with her husband on a cow-calf operation and has been with the clinic since Fall of 2016. In her spare time you will find Jordan working with her horses or travelling to rodeos.
Brenda Hartzke
VMA
Brenda has been with the Veterinary community for 20+ years. Her furry family members include a Border Collie and two cats. She is awaiting the arrival of her Irish Setter puppy that will join he family May 2018. They all enjoy living in Lac Ste Anne County where their home is right by the lake. As well as her furry family member she has 2 children, her son is graduated from college and her daughter is in high school and cheer leads competitively.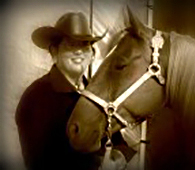 Shelly Hoyles
RVT
Shelly has been living in the Barrhead area for a number of years and joined the clinic in March of 2018. In her spare time she can be found spending time with her horses and or her dogs.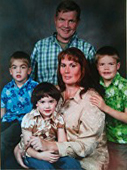 Michele Sanders
Michele Sanders
Michele can be found around the clinic helping with day to day tasks, and in her spare time can be found gardening or spending time with her kids.
Yodi
Clinic Cat
Yodi came to the clinic as a stray around 12 weeks of age, made himself at home and just never left. Typically you can find him cuddlied up next to a recovering surgery patient or sleeping in our front office area looking for some attention.