Sangudo veterinary services – delivered with compassion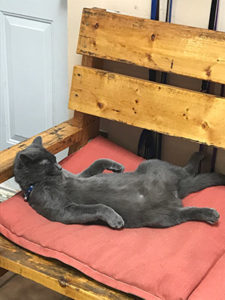 As a new client of our Veterinary Clinic in Sangudo, you can expect our full attention to your pets' needs.
Surgery Check-in / Drop Off
Before your appointment: We ask that you take away your pet's food at 6p.m. the night before your pet's schedule surgery. Water, however, can be provided all the way up until you bring your pet in for their appointment.
During your appointment: Our surgery drop off time is 7:30a.m. Please have any relevant medical information (vaccination and medical history) and travel supplies (a collar and leash or kennel) to safely transport and check in your pet for surgery.
Upon your arrival, please check in at our reception desk. A staff member will go over the surgery consent form with you, at this time you can let us know if you would like any vaccinations, dewormer or other services to be performed. If you would like to discuss the options available or complete the consent beforehand (example: someone will be dropping your pet off for surgery on your behalf) please give us a call and we would be more than happy to assist with this.
Please anticipate for your pet to be ready to be picked up from their surgery 2:00p.m. – 5:00p.m. so that we can monitor your pet as they are coming out of anesthetic from their procedure. If you are hoping for an earlier pick up appointment, please communicate this with our staff while booking your appointment, and we will do our absolute best to accommodate you.